Sarah M. Lee: Tender are the Nighthawks
14 April - 10 June, 2023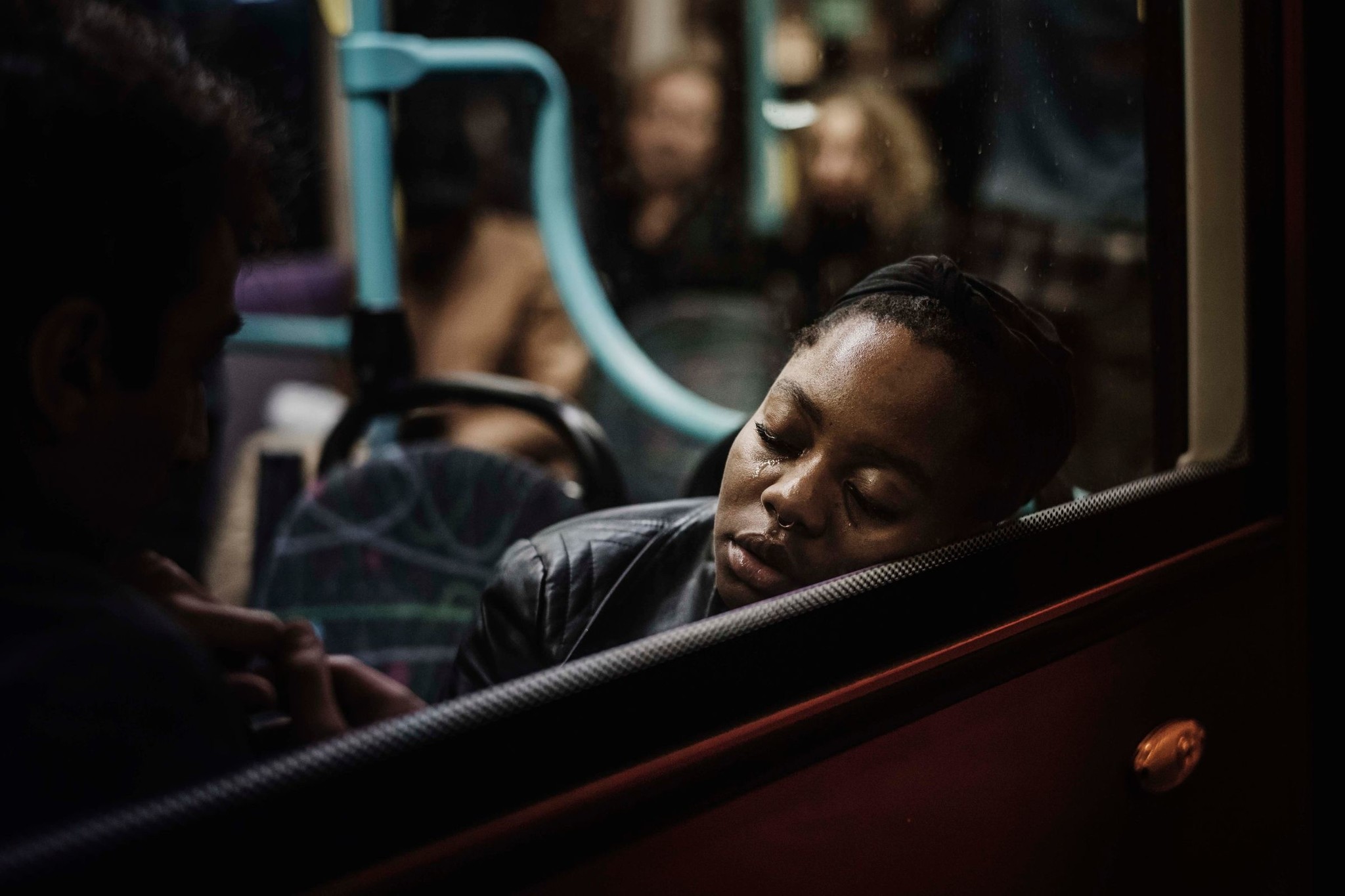 Bus Life Camden Town, October 2017     © Sarah M. Lee
Aperture Gallery is delighted to present "Tender are the Nighthawks" a photographic exhibition by London-based Sarah M. Lee, the well-known Guardian and Observer photographer covering portraiture, features and the arts since 2000. Sarah's work has also appeared in many other places, including the covers of AnOther Magazine, Billboard, Intelligent Life, Prospect Magazine, Rolling Stone, The Sunday Times, TIME Magazine and Vanity Fair. Clients include Apple, Leica, Transport for London and Visa. Away from commercial work, she is an official BAFTA photographer. 
For Sarah's first solo exhibition at Aperture Gallery, she has chosen "Tender are the Nighthawks". An ongoing project, her series focuses on that strange liminal time where the city pivots between its late night and early-morning identity. People are shot candidly, mainly around bus stops. But there is no sense that they're just heading out, rather they're on their final journey of the day. 
MORE DETAILS TO FOLLOW IN THE COMING WEEKS...